Book your table now
Please use the form below to reserve your table at The Cavern Restaurant. If you have any queries please do not hesitate to contact us at +44(0)151 236 1962 or email info@thecavernrestaurant.com
On December 10th we will have a Christmas Rock and Roll party with our Cavern Santa. Join us between 1 p.m. and 6 p.m. Book your table now so you don't miss out. Quote "SANTA" on your booking.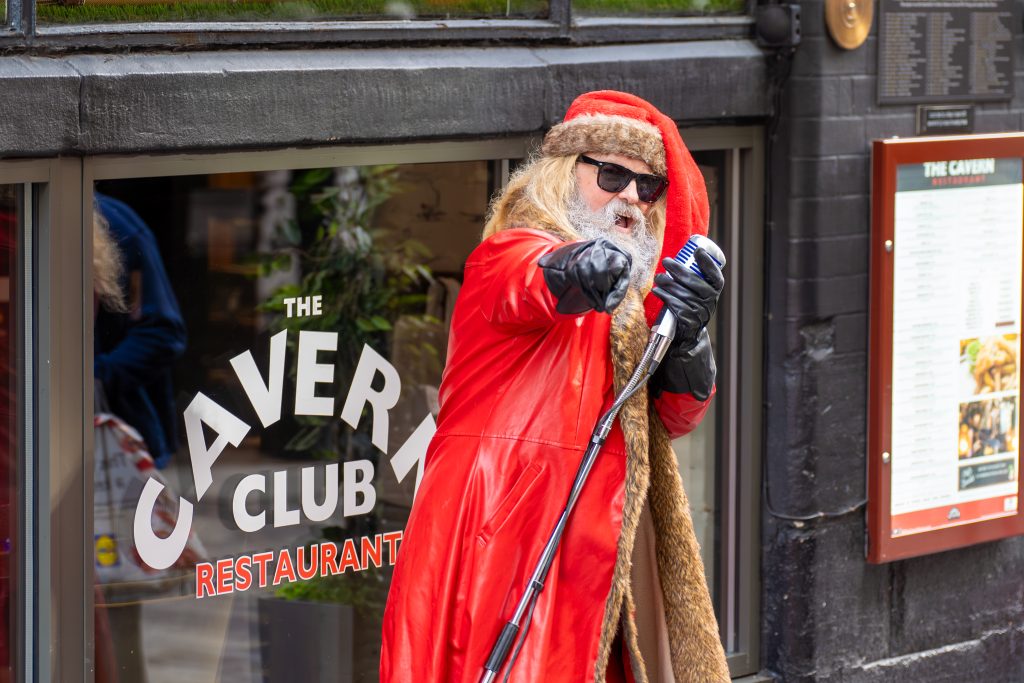 For Pre-show bookings quote "Preshow" on your booking.
We look forward to welcoming you soon!
Deposits
A deposit of £5 per person is required for bookings of 8 or more people and a 10% discretionary service charge is added to bookings.
During the holiday dates listed below, a £5 deposit per person is required to secure your booking which will be deducted from your final bill.
Any deposit paid will be deducted from your final bill on the day.
Cancellation policy for group bookings
More than 48 hours' notice is required for cancellations, when 50% of the deposit will be refunded.
If cancellations are made within 24 hours of the booking, no deposit will be returned.
In both cases, we would be happy to rearrange your booking to another date, allowing you to make full use of your deposit at a more convenient time.